Pip-Boy 2000 Mk IV
A 'fan art' project for the video game Fallout 76. On this project I wanted to push my hard surface modeling and custom texturing skills. I used screenshots from the game's model as reference for modeling my own version. All modeling was done in Cinema 4D, texture creation and painting in Substance painter, and the final renders created in Cinema 4D with Octane Render.
Red Rocket Truck Stop
Another 'fan art' project from the Fallout franchise. Modeled this building from the games to look like a table top or miniature you might see in a model train town.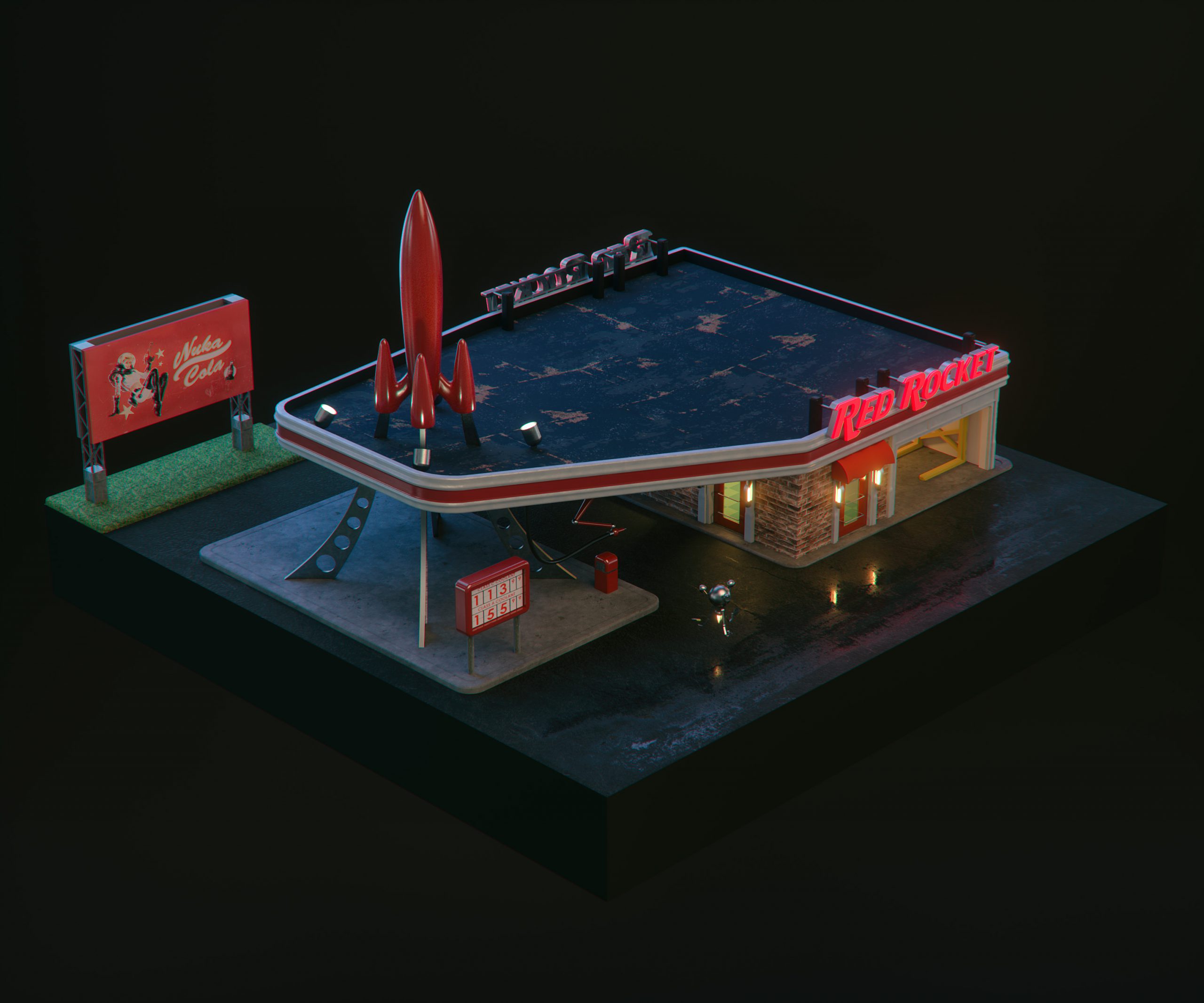 "Daily" Renders
Particularly in the 3D community it has become popular to make a daily render and post it on social media. While I don't have the time to create something everyday, I try to take the challenge to heart. Most of these were created start to finish in 1-2 days. I try to focus these on learning a new skill or technique.
Animations and Loops
Similar to the 'daily renders' these short animations and loops are created in a short amount of time while learning new tools like X-particles and the physics system in Cinema 4D.